There's a reason Clark Kent went to work for a major metropolitan newspaper. Newsrooms are where the action is. Clark knew that Superman had to be close to the heartbeat of Metropolis and that was the Daily Planet. When crime broke out, the newsroom knew it.
Plus, newspaper break rooms are the best places to find day-old pizza and that last half of a donut that someone carefully cut off with a plastic knife because a whole donut was just too much.
Newspapers and crime are a natural fit, as anyone who's watched a newspaper movie will tell you. Has there ever been a newspaper movie without a crime plot? If so, I don't want to hear about it.
So here's a look at newspaper crime movies, filtered through the perspective of someone who worked in newsrooms for decades.
To start with the most obvious example – which is at the same not entirely obvious because it's not a murder mystery like many newspaper crime films – there's "All the President's Men," director Alan J. Pakula's 1976 version of the Bob Woodward and Carl Bernstein book recounting their reporting at the Washington Post in the early days of Watergate. While there's never been a newspaper reporter as handsome as Robert Redford, the movie gets so many things right: reporters desperately trying to get sources to provide documentation, slogging through records hoping to find a smoking gun, beseeching insiders to corroborate some facts and sitting at a desk, writing on deadline as everyone else in the newsroom is crowded around a TV watching history unfold. I've literally walked up to people's doors asking them to implicate a political figure, so those things they show in the movie really happen.
Everyone who knows me has grown tired of hearing me talk about "Ace in the Hole," director Billy Wilder's 1951 film about an unscrupulous reporter (played by Kirk Douglas) desperate to work his way back to a big-city newspaper. He covers a cave-in in a small New Mexico town but manipulates the circumstances to hype his coverage. Chuck Tatum is not a role model for reporters, but he sure is a familiar figure in journalism.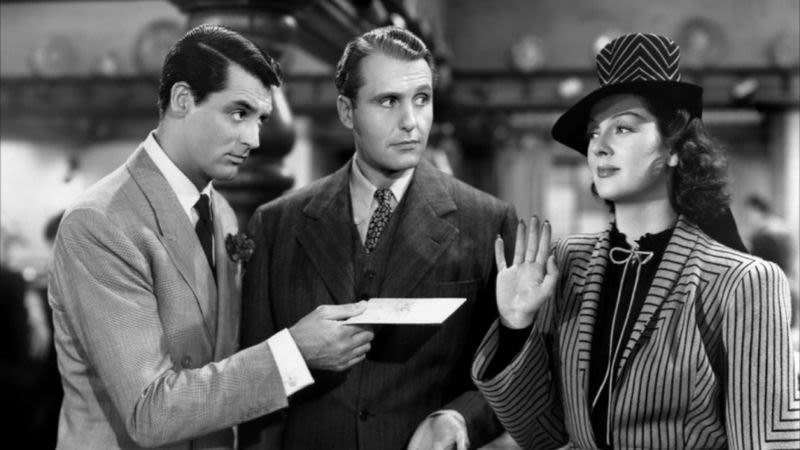 It's an obscure one, but the 1959 Jack Webb movie "– 30 –" is as entertaining as it is accurate. Webb, most famous for "Dragnet," plays the managing editor of a Los Angeles newspaper on a particularly news-filled night: On a night when a rainstorm is pounding the city, a little girl gets lost and it's assumed she's been swept into a storm drain. As deadline approaches, Sam Gatlin and his staff try to nail down the story even as they're wrestling with personal crises: Veteran reporter Lady Wilson's grandson is trying to set a speed record in an experimental plane and Gatlin and his wife are adopting a child, a step that Gatlin might not be ready to take. Bonus points for William Conrad, later famous for playing TV private eye "Cannon," as a sarcastic city editor who makes life hell for junior staffers. Webb delivers one of the most famous speeches about newspapers ever filmed.
Speaking of speeches: There's no snappier dialogue in movies than that that flowed from the typewriters of Charles Lederer and Ben Hecht, who wrote the 1940 Howard Hawks classic "His Girl Friday." You know the story: Conniving editor Walter Burns (Cary Grant) tries to get one last story out of his star reporter, Hildy Johnson (Rosalind Russell) before she gets married and leaves journalism. And it just so happens that a convicted cop killer is about to be executed. The press room scenes at the courthouse are the most fun in any newspaper movie. If there's any journalism movie that's better, it just might be the 1974 Billy Wilder remake "The Front Page" with Walter Matthau as Burns and Jack Lemmon as Johnson. If you don't love these movies, I will gladly refund the money you paid to read this column.
"The Mean Season" is probably forgotten by many, even by those who follow crime movies about journalism. But the 1985 thriller directed by Phillip Borsos is a standout. Kurt Russell plays a Miami newspaper reporter covering a series of slayings who starts hearing from the killer himself. "The Mean Season" has the sweaty intensity this kind of story cries out for.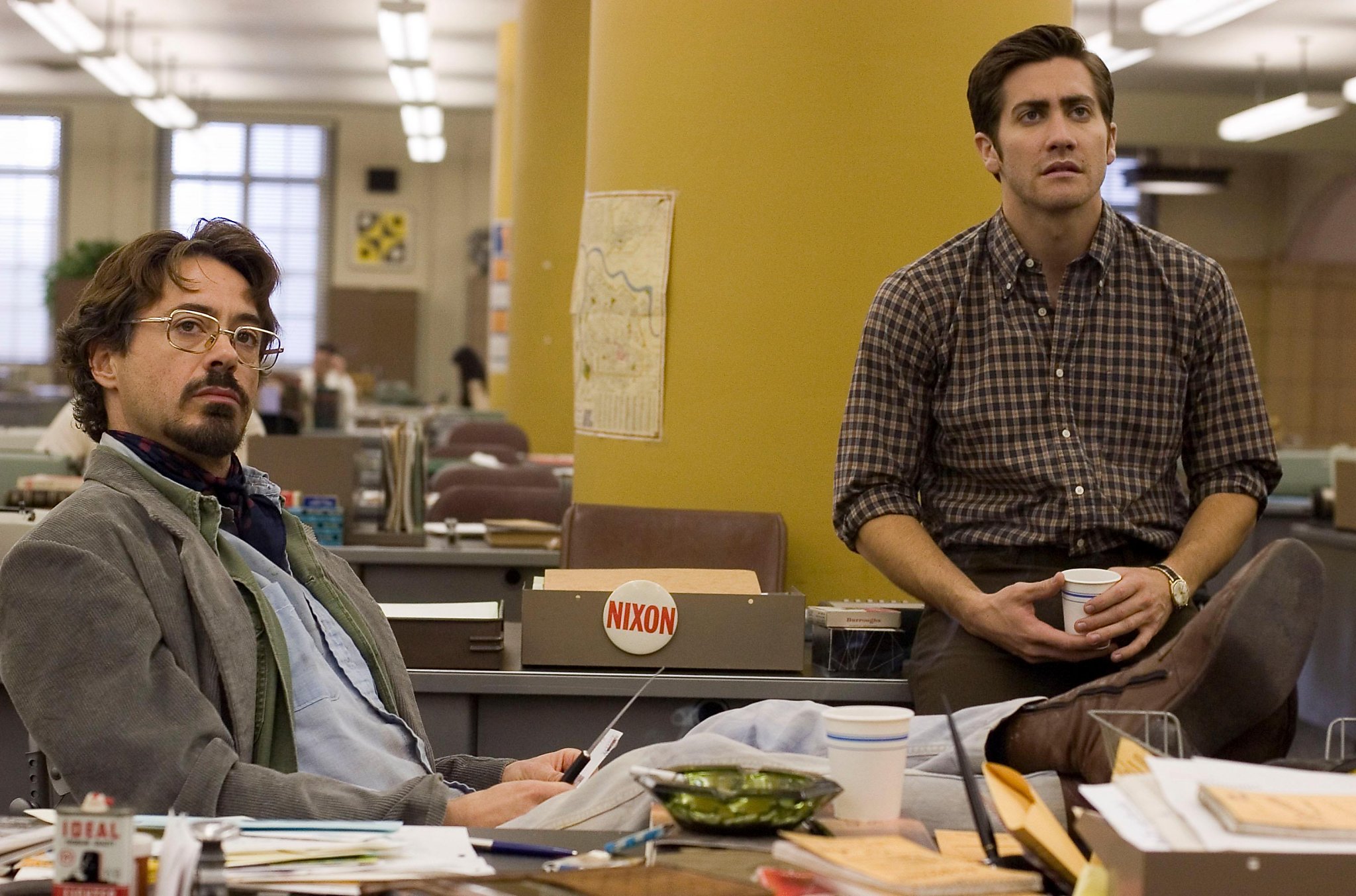 There's no newspaper crime movie with a killer contacting a reporter that's better than "Zodiac," of course. Director David Fincher's 2007 film dramatizes the hunt for the Zodiac killer from the perspective of San Francisco newspaper reporters. Zodiac killed and assaulted his victims in the Bay Area in the 1960s and 1970s and sent letters to police and newspaper staffers played in the movie by Jake Gyllenhaal and Robert Downey Jr. The movie is as tense as any docudrama-style presentation could be, and that cast: Besides Gyllenhaal and Downey Jr., there's Mark Ruffalo and Anthony Edwards as cops, Brian Cox as attorney Melvin Belli, Chloe Sevigny, Dermot Mulroney, Donal Logue and the amazing John Carroll Lynch, best known as the amiable husband in "Fargo," but whose moments here will make you shudder. This movie in particular emphasizes the toll that a story can take on journalists.
While we're talking about the most realistic depictions of reporters, acknowledgement must be made of "The Paper" and "Spotlight." "The Paper," director Ron Howard's 1994 drama with humor about a big New York City newspaper, starred Michael Keaton, Glenn Close, Robert Duvall and Marissa Tomei. There's a murder plot and newspaper intrigue but the impression it left with newspaper people who watched it was a confirmation of what we already knew: there's no thrill as good as breaking a big story … but a life in newspapers means no life outside the newsroom. Or is that lesson "a life in newspapers means no life outside the newsroom … but there's no thrill as good as breaking a big story?" There's a difference.
Likewise, "Spotlight," director Tom McCarthy's 2015 look at the real-life investigation by The Boston Globe's Spotlight team into systemic child abuse by Boston priests. "Spotlight" brought the goods: An amazing cast led by newspaper movie veterans Mark Ruffalo and Michael Keaton as well as Rachel McAdams, Liev Schreiber, John Slattery and Stanley Tucci. The movie recreated the methodical, meticulous steps the Spotlight team took in perhaps the second most realistic newspaper procedural after "All the President's Men." All of us in the newspaper business especially marveled that the movie's costume designer perfectly captured the standard newsroom uniform: Khaki pants and button-down Oxford shirts.
There are so many more newspaper crime movies that might be someone's favorites, but these are mine. And there just might be no entry in the genre that is purer than "The Great Muppet Caper." And at the same time, it tells a story of two brothers – Kermit and Fozzie – who become investigative reporters for a big newspaper. Sure we've seen brothers who split the dark side and light side, one falling on the side of crime and the other on the side of good. But two hard-hitting investigative reporters? Mild kidding aside, there's no genre the Muppets haven't conquered and this newspaper crime film proves that. Plus, Jack Warden is their editor and I choose to believe he's still playing his character from "All the President's Men."
___________________________________
Keith Roysdon worked for newspapers for 40 years and still works for newspapers sometimes. Ask him to one day tell you about the time Jesus Christ walked into the newsroom. His crime novel "Seven Angels" won the 2021 Hugh Holton Award for best unpublished novel from Mystery Writers of America Midwest Chapter. He writes for several sites including CrimeReads, his online home away from home.
Masthead
About
Advertisers: Contact Us
Privacy Policy