Change Makers
Why This Bihar District Topped Niti Aayog's Delta Ranking for Education Three Times in a Row
Highlights
When Sheikhpura in Bihar emerged as the best performing district in the education sector in Niti Aayog monthly delta ranking for July this year, it received this honour for the third time in a row. District Magistrate, Sawan Kumar, IAS, has effectively managed to steer the district, with a population of around 6.5 lakh people, into the course of literary, and the results are there for all to see.
DM Sawan Kumar told Indian Masterminds that this was possible because the administration was successful in upskilling the teachers and inculcating the habit of reading in the children of the district. We bring you more details.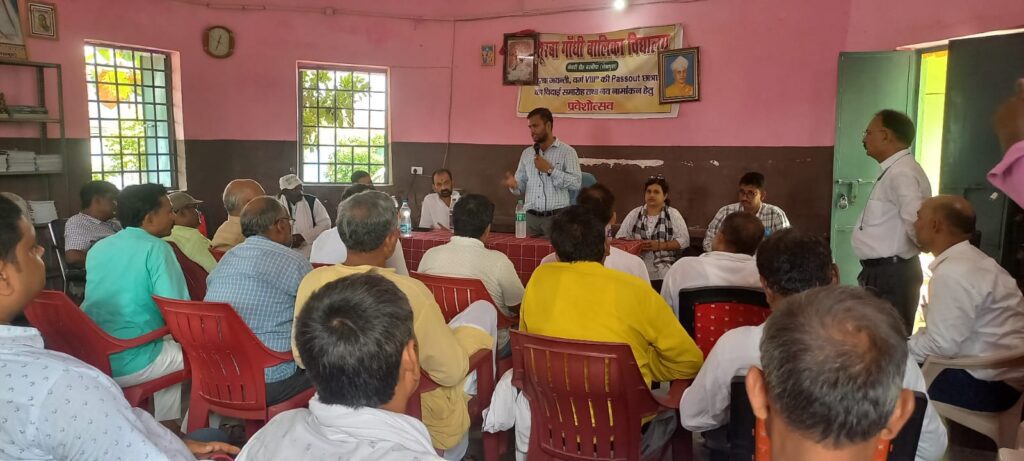 CHANGE IN THE AIR

DM Who Changes the Face of Govt Schools Wherever He Gets Posted
Nai Disha for the Children of Migrant Workers in Nalagarh
How Bihar's Khagaria Scored Top Rank Among 115 Aspirational Districts in NITI Aayog's Delta Ranking
People often raise questions about Bihar's quality of education and the poor infrastructure in this sector. However, this is the same state which has come come up with toppers in UPSC exams, which acts as a motivating factor for students. A change can be seen as three districts of Bihar bagged the top three spots in the Niti Aayog delta ranking for the month of July. This ranking is released after checking various parameters of more than 100 aspirational districts in the country.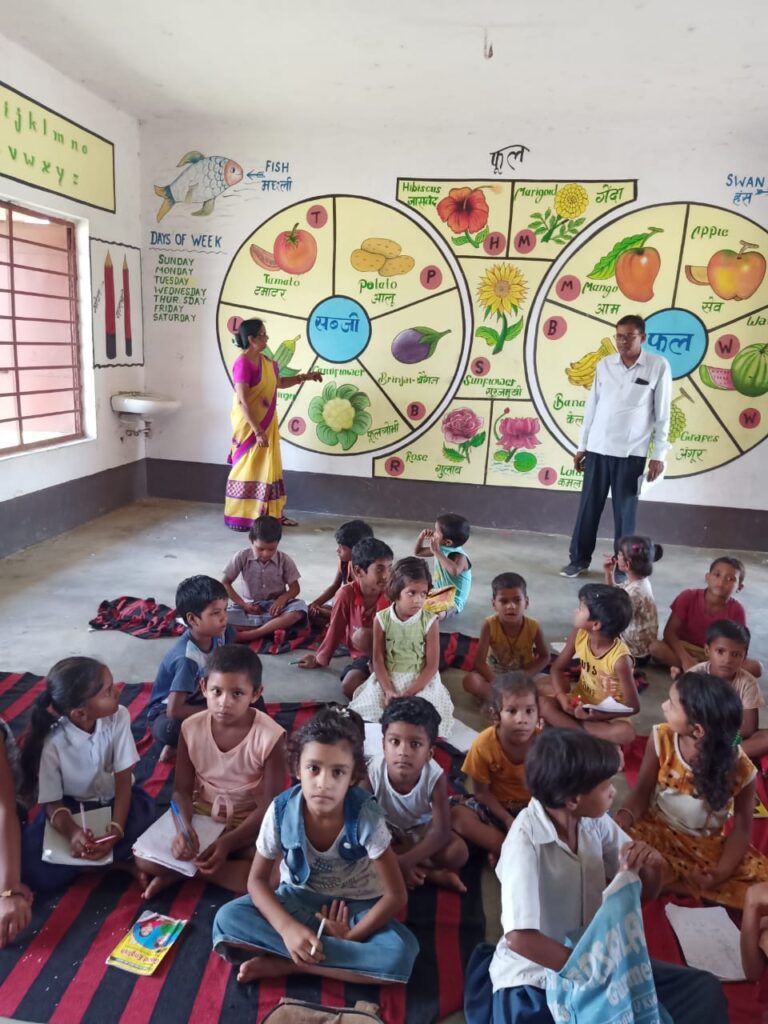 UPSKILLING TEACHERS
Coming back to Sheikhpura, in order to improve the education sector, it started off by focusing on the teachers. DM Sheikhpur, Mr. Sawan Kumar, said, "The first thing while starting the initiatives was to focus on the presence of teachers. For this, I along with other district and block level officers conducted inspections in schools which resulted in increasing the presence of teachers. Secondly, we focused on upskilling the teachers and improving their level of education."
Master trainers were formed at the district level and were trained in teaching children through activities. For this, the district administration partnered with their development partners, Sony Foundation, who helped the administration in training the teachers with their teaching methodology. After completing this one-month training programme, this was taken to the rural parts of the district in gram panchayats.
INCULCATING READING HABIT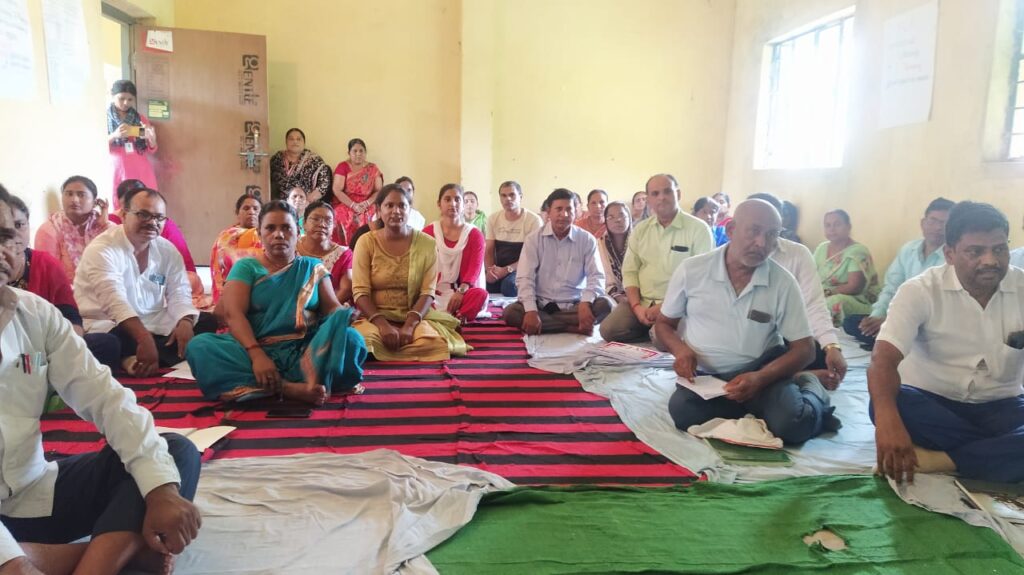 Mr. Sawan Kumar further said that they selected two master trainers from each of the six blocks, and along with other intellectual and learned people, an assessment was done to know where their district was lacking in. In this, the level of children was found out in each class and, hence, a sheet was prepared by the teacher to teach them accordingly. "Among the things we implemented, one is that we made it compulsory for class 4 and 5 students to read," Mr. Kumar said.
Teachers were instructed to develop a reading habit among the children by asking them to read it aloud. Apart from studies, the administration also tried to get children into extra-curricular activities.
Mr. Sawan said, "Through the Niti Aayog fund, we are picking one school at a time and are converting it into a modern government school. Schools will be renovated and beautified with Bala paintings and stickers of fruits, animals, etc. Apart from this, around 200 schools which comes under the Integrated Child Development Scheme (ICDS) are also being renovated and added with basic furniture. Through this, we are trying to develop a sense of learning among the children at a very early age."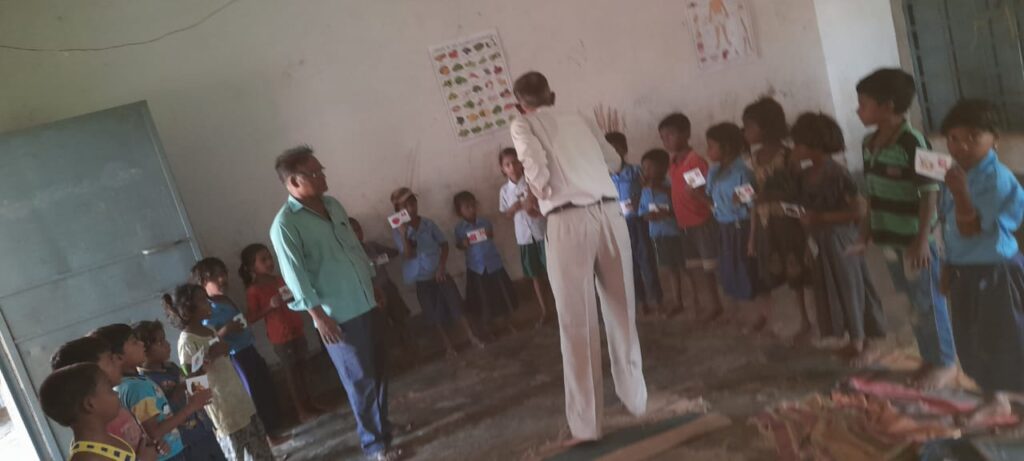 GETTING CHILDREN INTO COMPETITIVE MODE
The administration has also planned to keep inter-school competitions in various activities every month or quarter of a year. The hierarchy will go from gram panchayat to block to district level. Children will compete in all these levels until they reach the district level and further can be taken up to the state level. This will create more eagerness among children to perform well in school.
Dropouts are also being convinced to join back schools and parents of these students are being explained the importance of education in today's world. All these efforts are slowly bringing a change in this small district of Bihar, as children are becoming more interested in their studies while teachers are becoming more equipped to impart better teachings.
Tags
END OF THE ARTICLE
NEXT STORIES
Highlights
1992-batch IFS officer Sanjeev Kumar, APCCF, CAMPA, Jharkhand is organizing camps since many years to give recognition to the folk artists of Jharkhand
He has also made a documentary on folk art and has received award at the International Film Festival in 2012
The officer himself is an artist and has been a part of many exhibitions in and outside the country
Highlights
DM of Sant Kabir Nagar, Prem Ranjan Singh, IAS, has made a blueprint to promote tourism and industrial development in the district
The officer is planning to beautify the old Bakhira lake along the lines of Gorakhpur's Ramgarh Tal
Similarly, cleanliness and beautification work of the historic Pokhara in Samay Mata Mandir is being taken up to turn it into a tourism spot
Sonu Sood Launches Sambhavam 2, UPSC Coaching That's Already a Hit
Meet Ashutosh Kumar, Who Topped the Interview Round of UPSC CSE 2021 with 206 Marks
What's Life as a Forester Like, From the Perspective of a Young IFS Officer
3 IPS Officers Transferred In Uttar Pradesh, Sanjeev Suman New SP Of Lakhimpur Kheri
UPSC Exam is Not as Difficult as It is Made Out To Be, Says IRAS Officer
Highlights
Over 1032 hectares (12,900 bighas) of illegal cannabis cultivation was destroyed by the Central Bureau of Narcotics in Himachal Pradesh. The size of the cultivation can be considered to be as large as 780 football fields combined! The operation was led by the Narcotics Commissioner of the state, IRS officer Rajesh Dhabre.
Inspiring Story of Samyak S Jain: Visually Impaired, Secured AIR-7 in UPSC CSE 2021
Women Rules UPSC CSE-2021 Results, Bag Top 3 Ranks!
100 Candidates Mentored by IPS Officer Mahesh Bhagwat's Team Get Selected in UPSC CSE 2021
The Top 10 of UPSC CSE 2021: A Cut Above the Rest, Know How They Did It!
Language No Barrier in CSE: Meet Ravi Kumar Sihag, UPSC Topper in Hindi Medium With Air 18
Exclusive Interview With UPSC Topper Shubham Kumar, Shares Valuable Tips On How to Crack Civil Services Exam
'If I Can Become an IAS Officer, Anybody with Willpower Can'
Taking IAS Officer Father's Legacy Forward, Shubhankar Pathak Aces UPSC CSE 2021 in Maiden Attempt 
UPSC CSE 2021: Priyamvada Mhaddalkar Tops Maharashtra with AIR-13
UPSC CSE 2021: Ankita Agarwal's Journey from AIR-239 in 2019 to AIR-2 in 2021
A Daughter Who Fought till Last for Her Father's Dream, Cracked UPSC CSE 2021 in Sixth Attempt
UP Farmer's Son On His Way to IAS After Securing AIR 6 in UPSC CSE 2021
"Civil Service is Pro People, That's Why It Fascinates Me," Says Yasharth, AIR 12 Rank Holder in CSE 2021
Answer Writing, Self-Notes and Group Sessions are the Keys to UPSC CSE 2021 Topper Shruti Sharma's Success
Flaws in the System Triggered this Doctor to Get into Civil Services, and She Did It in Style with AIR 19 in UPSC CSE-2021
Ishita Rathi, Daughter of Police Couple, AIR 8 in UPSC CSE-2021 with Economics as Optional
UPSC CSE 2021: Performance of Muslim Candidates Worst in a Decade
Highlights
SP Motihari district, Dr. Kumar Ashish's postcard initiative is gathering great response as school children are enthusiastically participating in it.
The 2012-batch IPS officer is encouraging school children to write slogans against drugs and alcohol addiction on postcards and send these to them.
The police department will honour the top 10 beautifully written post cards and give a certificate of appreciation to the writers.
IAS Officer Sanjiv M. Gadkar Appointed as CEO, Ayushman Bharat-Pradhan Mantri Jan Arogya Yojana
Andhra : 16 IAS including 11 of 2020 batch transferred
Retired IPS Officer GS Martolia Appointed as Chairman of UKSSSC
Arkaja Das Appointed as Deputy Secretary in the Ministry of WCD, Delhi
Gujarat: 23 IAS Transferred; Dr. Rahul Babulal Gupta Gets Addl. Charge of MD, GIDC
Five IAS of 2020 batch Shifted in Haryana
Three IAS Officers Transferred Among Seven Officers in J&K
IAS Officer Simrandeep Singh Made Deputy Secretary in Department of Economic Affairs
Highlights
With the help of a mutual public-private partnership, 100 hilly schools in remote villages of Erode now have smart classes.
UPSC Released the Reserve List For CSE-2021, 63 Candidates Chosen, You Can Check Result Here
Mrinalini Shrivastava will be the new Director, NDMA
Major Reshuffle in Maharashtra, 20 IAS Officers Shifted
Jharkhand: 40 State Administrative Service Officers Became IAS
9 IAS officers Among 111 New IIPS Members
1,800 Civil Servants from Bangladesh to be trained under NCGG-MEA Partnership
Rajasthan: DGP ML Lather to Honour 95 Policemen, Employees of FSL at Police Headquarters
Delhi: 05 IAS Officers Transferred; IAS Officer Shilpa Shinde Appointed as MD, Delhi Transport Corporation
Highlights
Indian Masterminds' special feature on World Mental Health Day 2022.
A project named POKHILA (Butterfly) is prioritising mental health through largescale mobilisation of trained counsellors in Assam, while another one named SPIN (Suicide Prevention Initiative) will target mental health conditions leading to suicide.
Both the projects have been initiated in the state by Mission Director of National Health Mission (NHM), Assam, Dr M S Lakshmi Priya, a 2014-batch IAS officer of Assam-Meghalaya cadre.
Good Answer Writing is the Key to UPSC Success
How did IAS Shubham Bhaisare crack multiple exams within a few years?
Failures Did Not Deter Him From His Goal, Scored AIR-67 in Third Attempt and Fulfilled His Dream of Becoming an IAS Officer
The IAS Anti-Corruption Crusader Who Didn't Hesitate to Fight Against His Own Fraternity
The IPS Officer Who Ensured Sabarimala Stays Clean and Pure
The Changemaker Who's Given Policing A New Name
Driven By Work, Fueled By Passion: Life Of An All-rounder IAS Officer
A DGP In Hot Pursuit of Creative Arts and Nature
Inform, Inspire, Influence
@2021 Indian Masterminds. All Right Reserved.